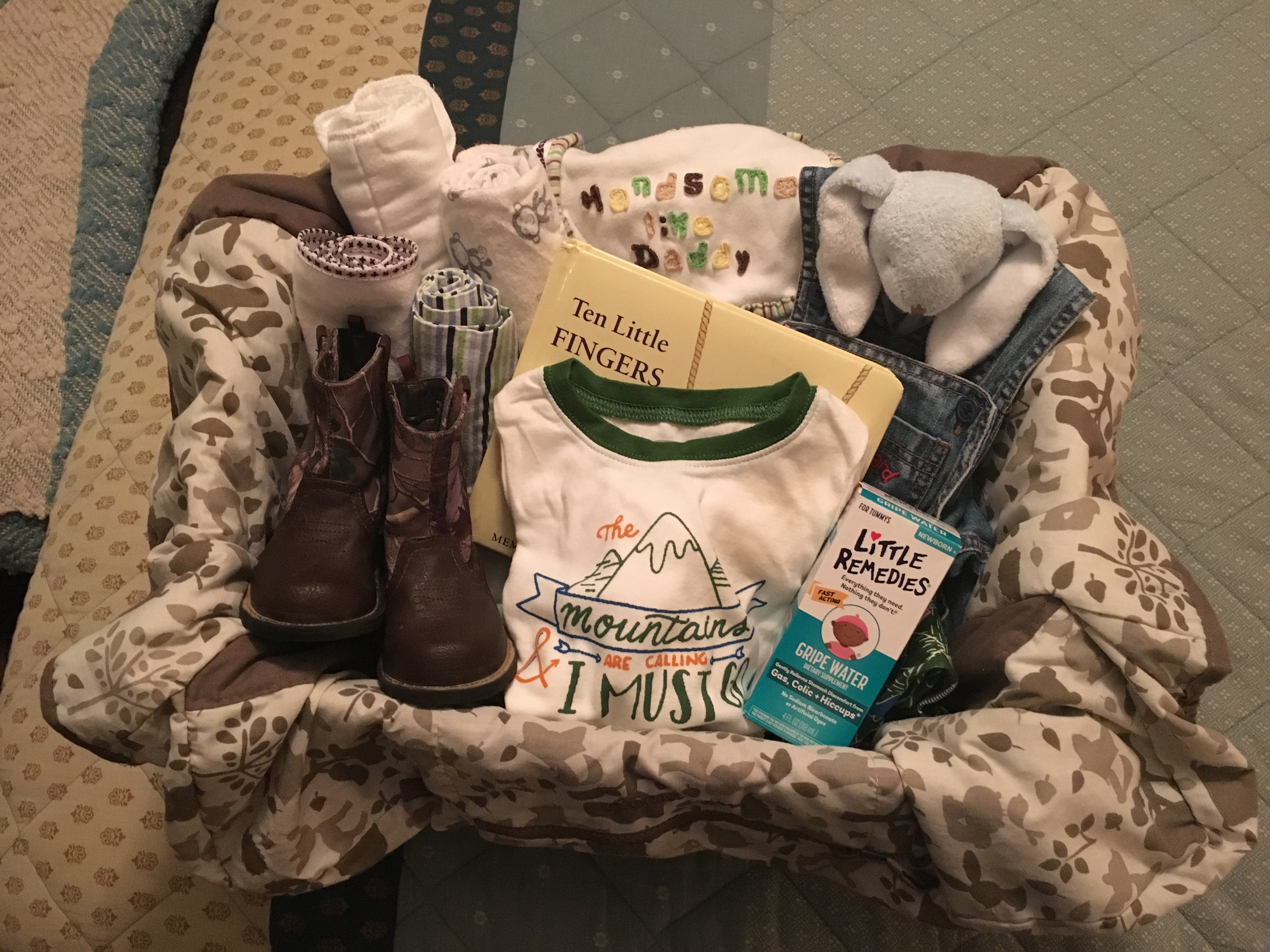 For all of us who are parents, some of our kids never got the chance to wear an outfit because they grew too fast, it was stuck under other things and forgotten about, tags are still left on the clothing, or your children wore it a handful of times yet it's still in perfect condition. We all want to save money and we all like to see our babies things go to good homes. Of course there are options of donating. Do it; however we also want to take care of our close friends and family that have babies of their own on the way.
What have been some of your kids favorite articles of clothing that you haven't wanted to save but you know they would be a perfect addition to another families closet? Mine were adorable John Deere cowboy boots and any pair of overalls. There's nothing I love to see more than hand-me-down items we've passed along to someone else and now get to admire it on their child. Makes me smile ear to ear.
A friend of mine that I've known since we were about 12 years old had a baby boy on the way earlier this year. Our son had just turned 2, so I knew anything he had outgrown could either be saved for his future children or I could create my first hand-me-down gift basket. I gathered a pile of some of my favorite baby items, bought a plastic basket from Target, lined it with a gently used shopping cart baby cover, filled it with clothing, a Halo Sleep Sack, wipes, Gripe Water, burp cloths, a toy, and a book. Wrote a personal note and began piecing it all together.
I found that neatly folding items on the bottom of the basket, placing the cart cover on top and then all the other items would help elevate everything.
No matter what, it was fun putting love into making it, while sobbing and realizing I'm giving away my last child I'll ever haves things, but at the same time adding our families personal favorites for a first time mom and dad to gather many necessities in one basket. We all know that becoming first time parents is NO JOKE! Take what you can get, always be thankful, and cherish every moment.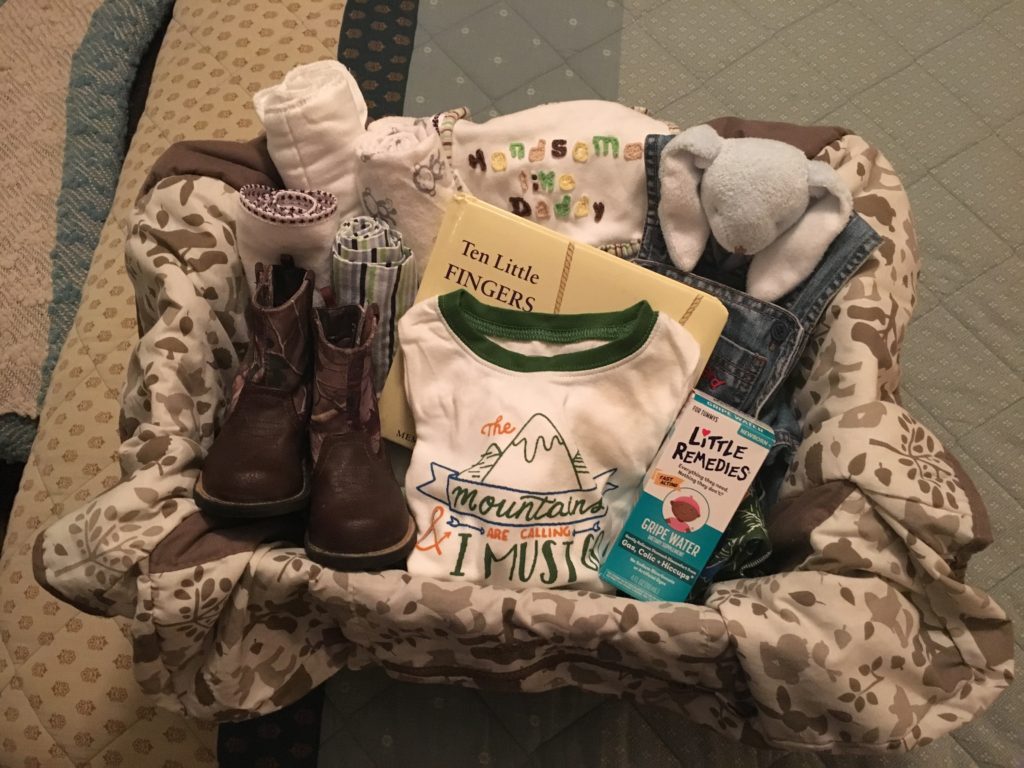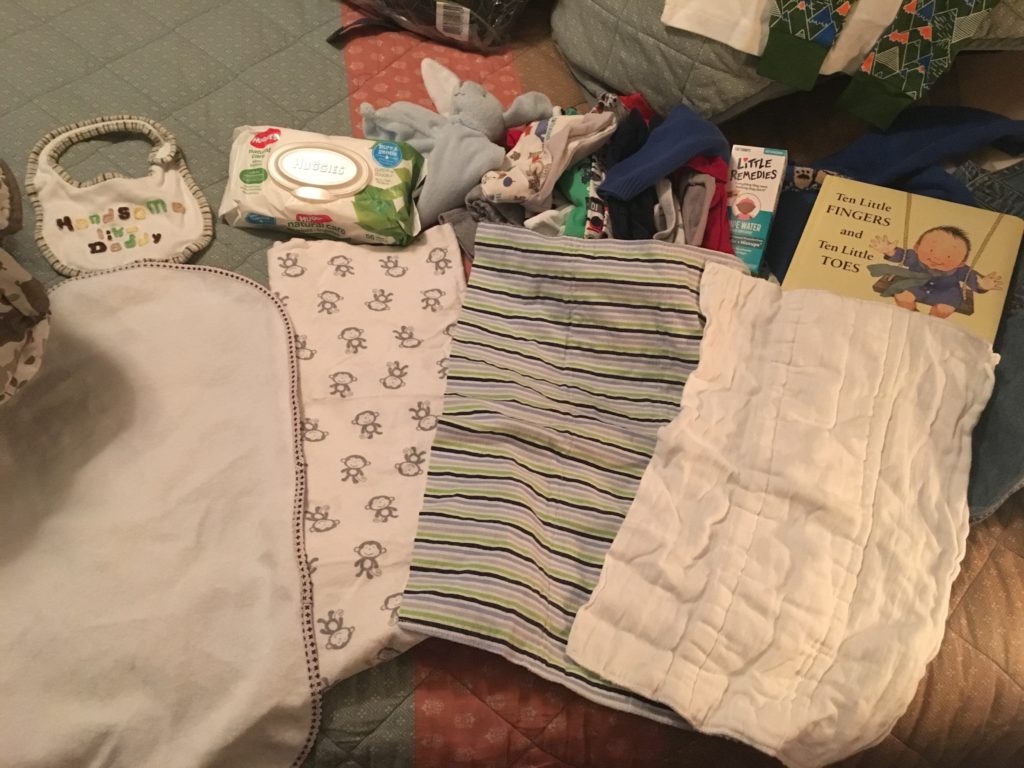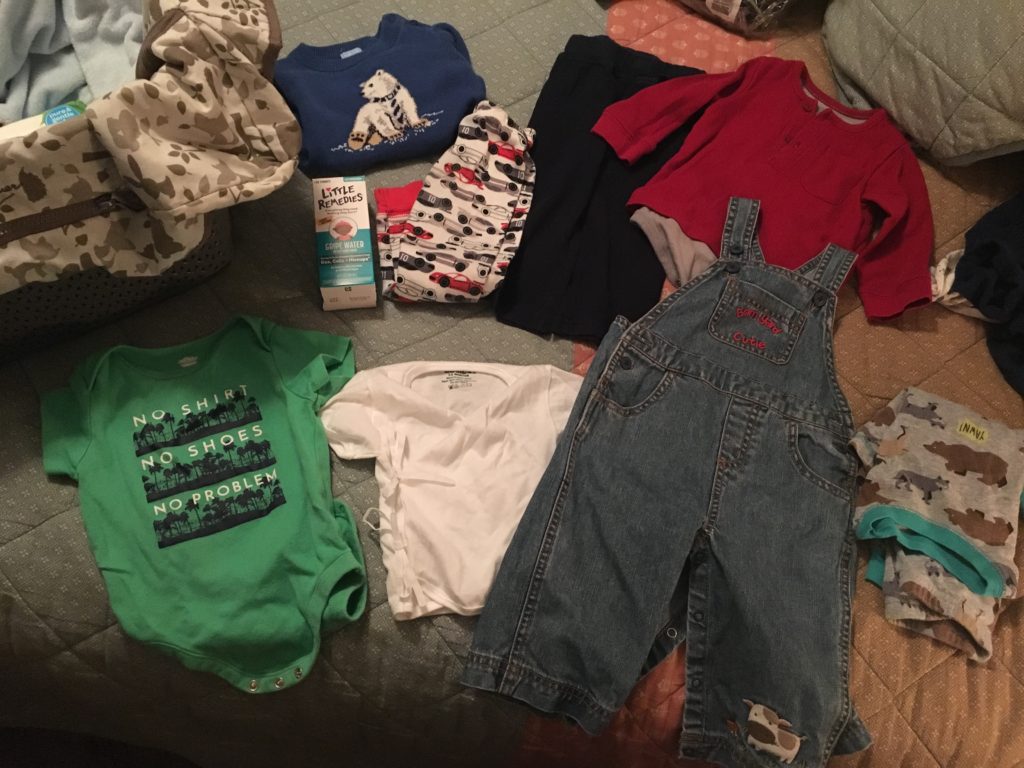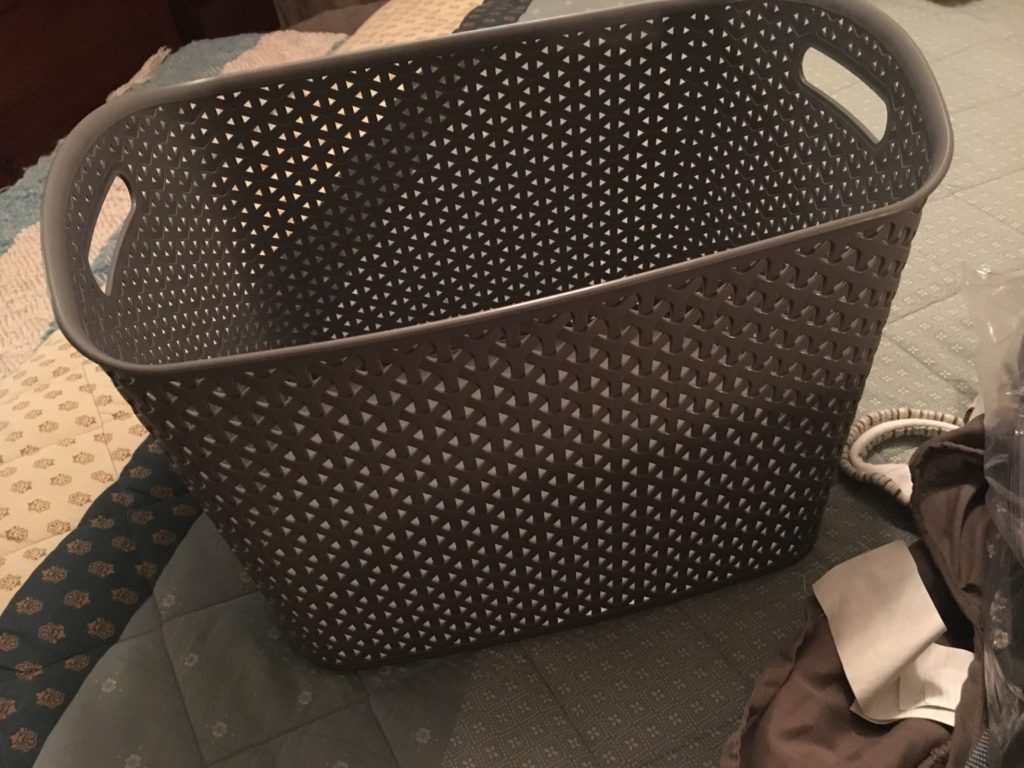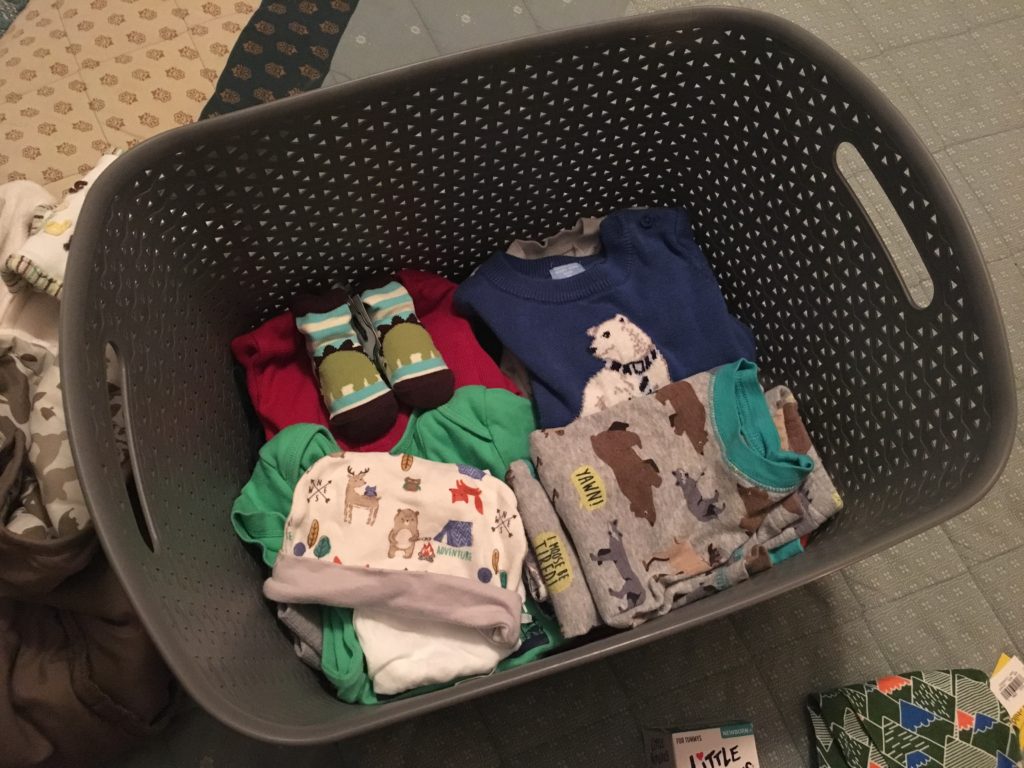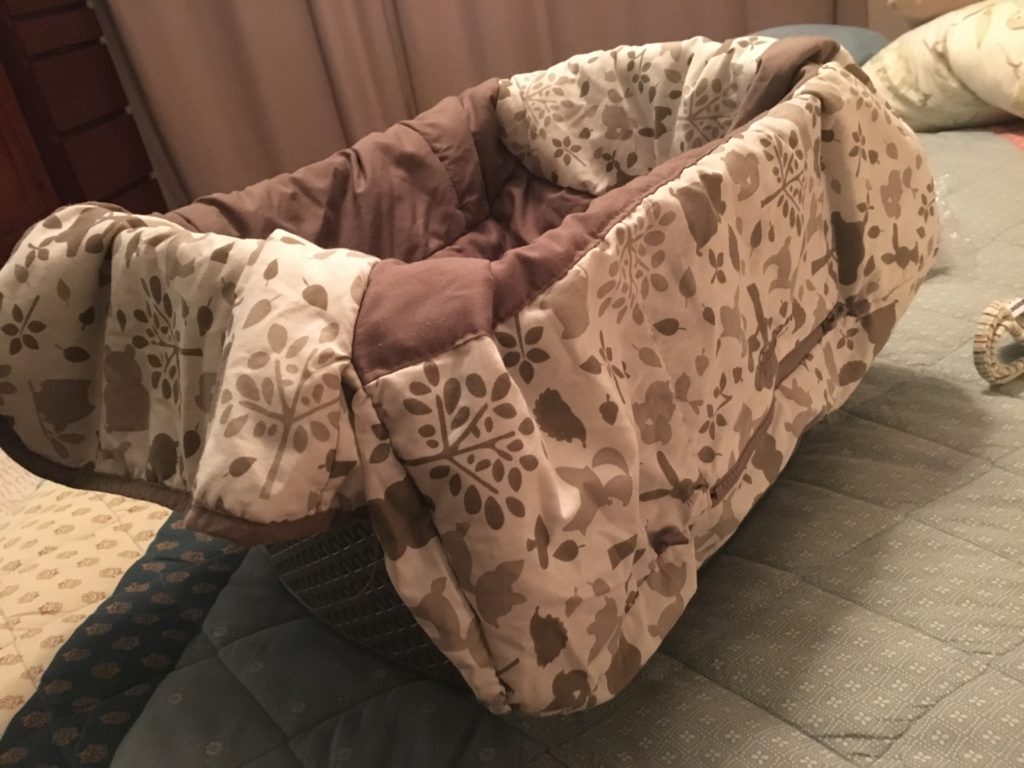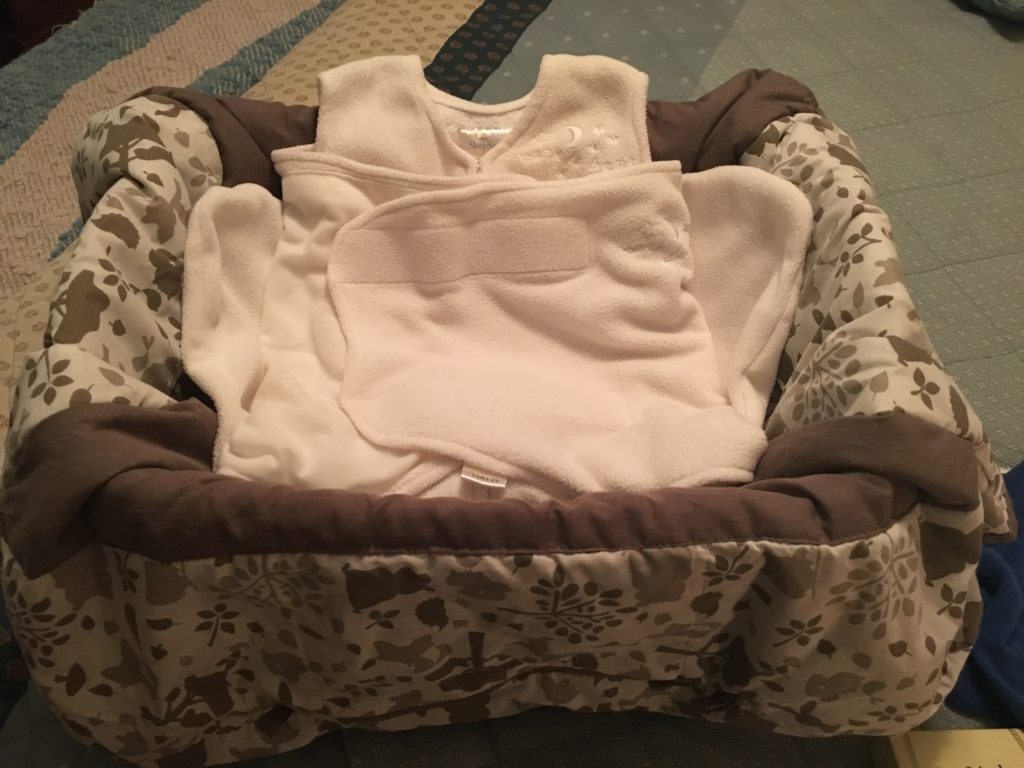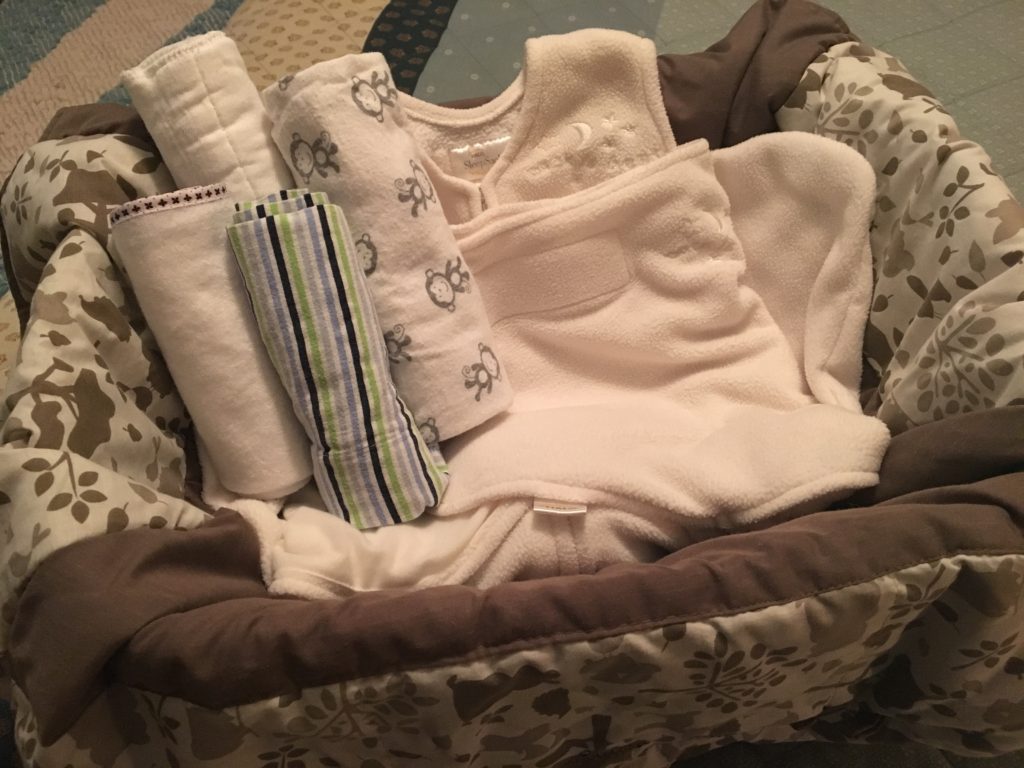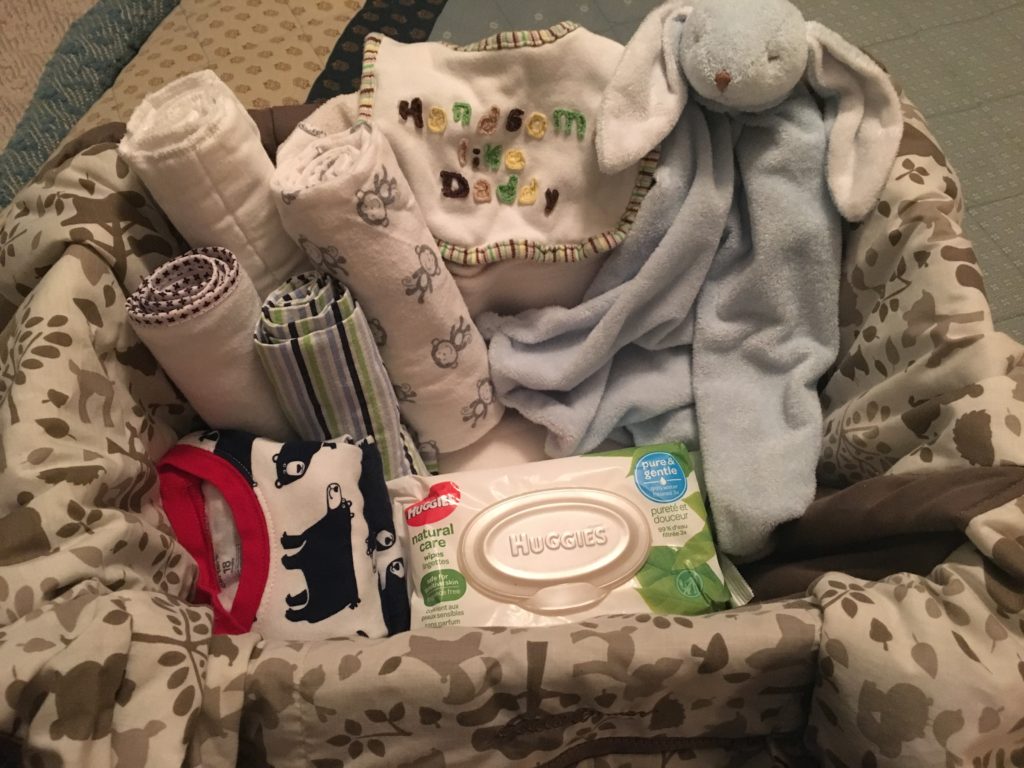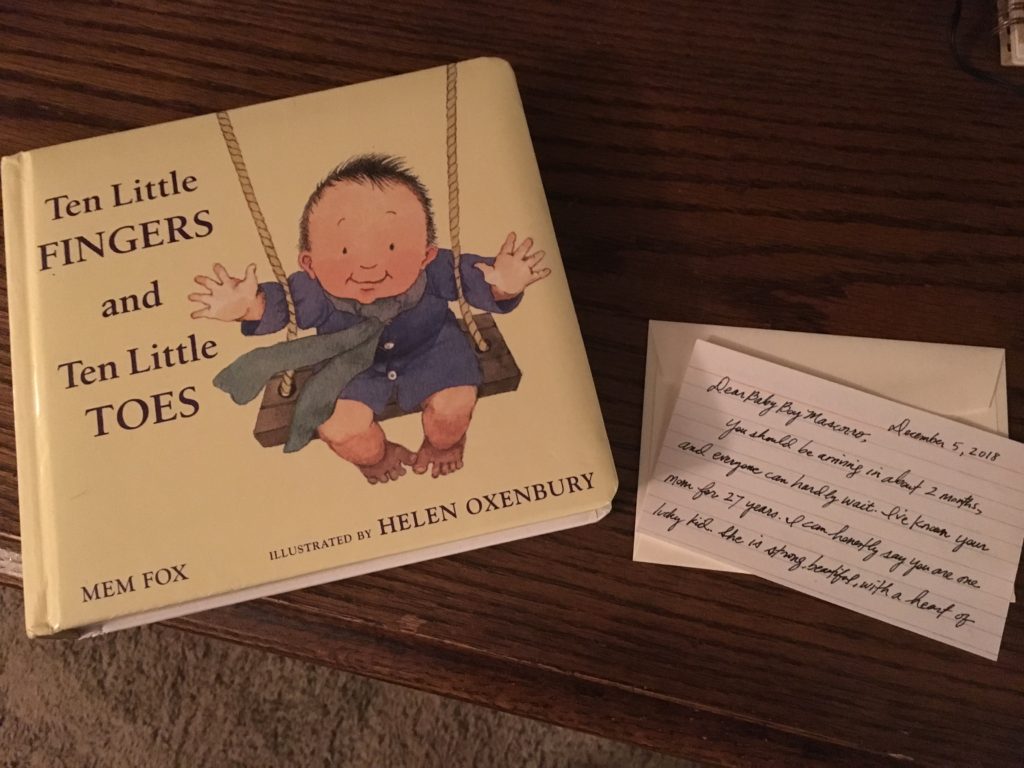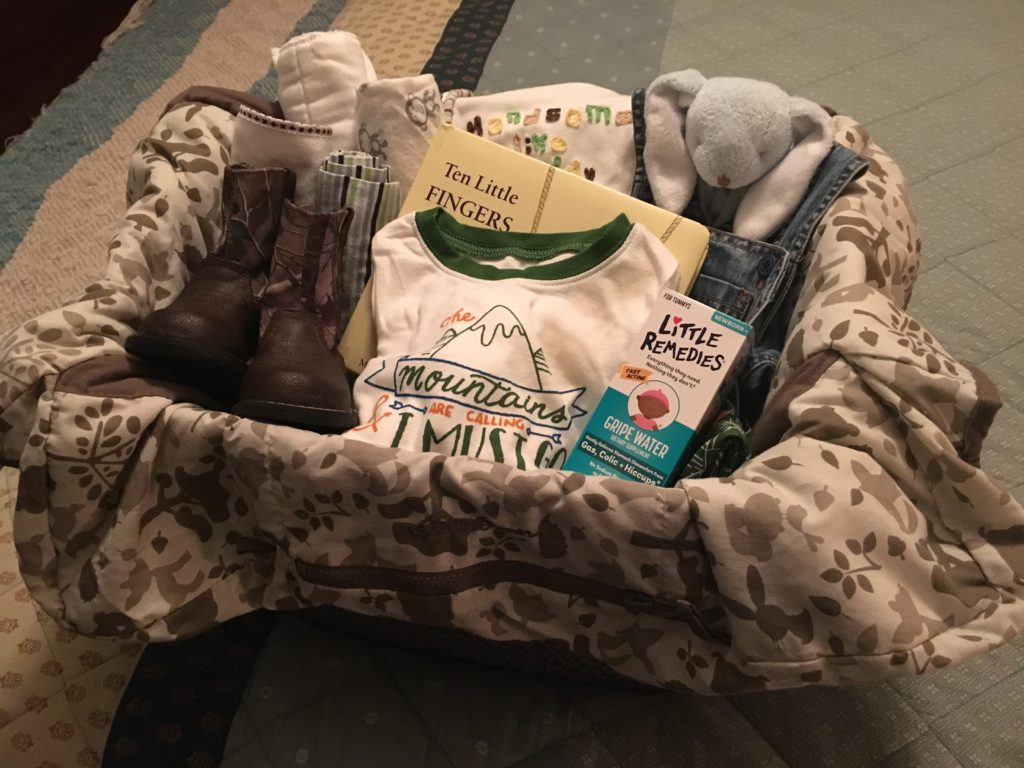 Little Remedies Gripe Water
Huggies Natural Care wipes lingettes
Halo Sleep Sack
Circo blanket and burp cloths
Old Navy pajamas
Healthtex overalls
Gymboree sweater
Munchkin diaper mat
Angel Dear Lovey
Eddie Bauer shopping cart baby cover
Camp Crib, Big Bear Lake California socks
Ten Little Fingers and Ten Little Toes, book by Mem Fox